A slightly different browser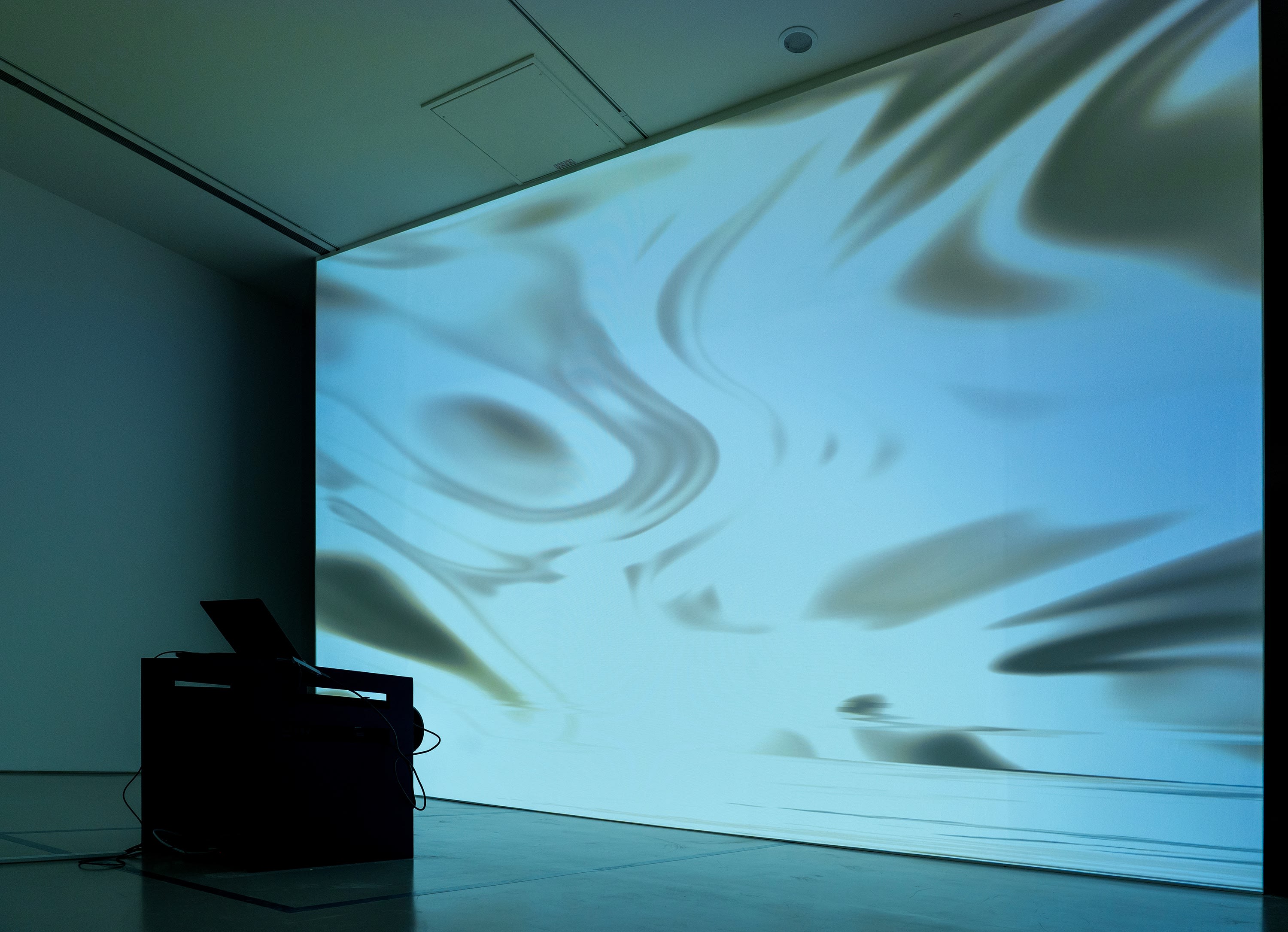 2023
customized web browser, on-site real-time audio-visual installation
"A slightly different browser"透過模擬量子網路的加密方式,將網路使用者的動作(如滑鼠移動、滾動和點擊以及瀏覽器DOM的內容轉為光影)再透過模擬的量子加密的方式傳輸到展覽現場,將在另一空間中即刻轉換為視覺所見的物理光,以感官所見的物理光回歸至人類的直觀感受。操作瀏覽器時獲得的資訊即時性同時連動了直觀的視覺經驗。也同時運用量子科學和日常技術之間的交會去創造並且實驗新的感知和溝通表達方式。量子網路模擬強調了參與者行動的隱蔽性,而視覺效果的逃脫性則挑戰觀察者將視覺轉化為語言的能力。結果是一次對所見與不見之間的複雜關係、參與者和旁觀者之間的互動以及將量子概念與感知領域相結合的深入探索。
"A slightly different browser" uses a simulated quantum network encryption method to transmit the actions of internet users (such as mouse movements, scrolling, clicking, and browser DOM content) as light and shadows to the exhibition site. This transmission is achieved through simulated quantum encryption, which is then instantly transformed into physical light visible in physical space, bringing sensory perception back to human intuition. The real-time nature of browsing also synchronizes with the intuitive visual experience. Additionally, the work explores the intersection of quantum science and everyday technology to create and experiment with new forms of perception and communication. The simulation of the quantum network emphasizes the secrecy of the participants' actions, while the concealment of visual effects challenges the observer's ability to translate visual experiences into language. The result is a deep exploration of the complex relationship between the seen and the unseen, the interaction between participants and observers, and the integration of quantum concepts into the field of perception.
web browser download link:
https://github.com/HsienYu/QMin/releases/tag/1.0.0
seeing. Concealment and revelation, participation and observation, visual engagement and linguistic expression interact, challenging established notions of interaction, recording, and perception.